Login#
To access your Pod via PodBrowser,
Go to https://podbrowser.inrupt.com/login in a Web browser.

Log in to your Solid Identity Provider.

If your Pod is hosted on Inrupt PodSpaces, click Sign In.

If your Pod is hosted elsewhere, click Sign in with other provider, enter your Provider, and click Go.

See Example.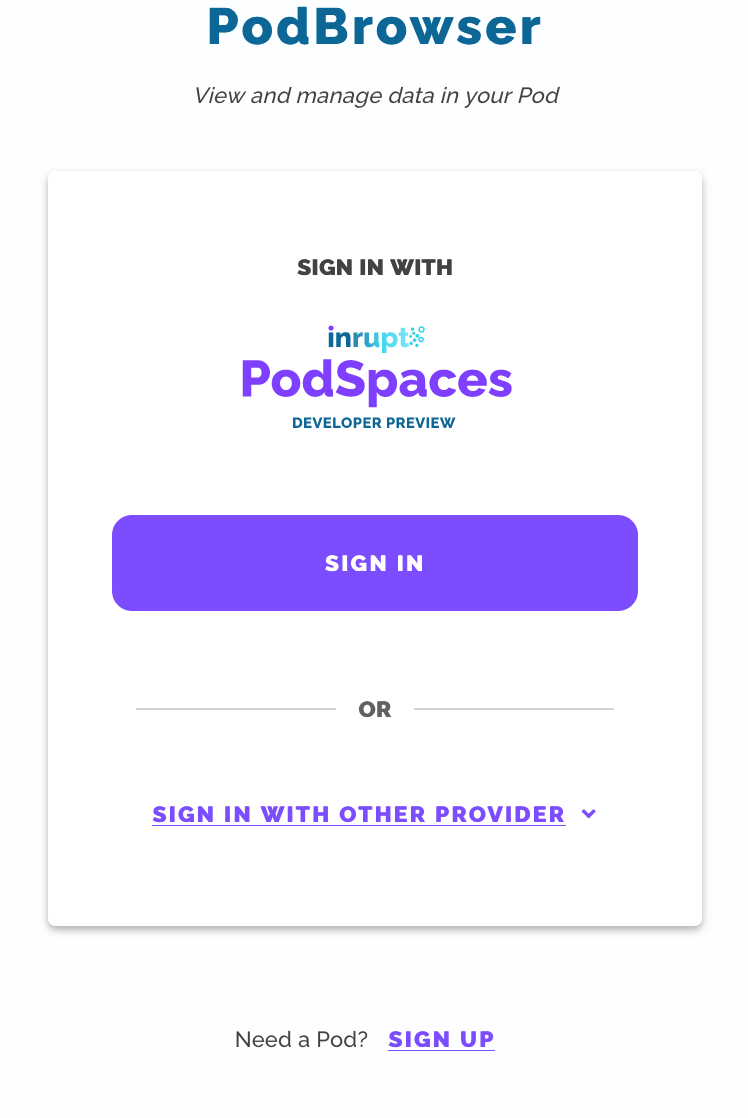 Example#
To sign into Inrupt PodSpaces:
Click Sign In.

Enter your Username and Password and Sign In.

You are asked to allow the specified access. To continue, click Allow to allow PodBrowser access to the requested information.
See also Inrupt PodSpaces.